Welcome to the Contact Us page!
We would enjoy hearing from you!
Getting in contact!
How to reach me, Seeing Hands Enterprises or Studio "C".
It's pretty easy, actually…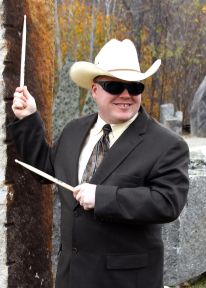 Here are a few ways in which you could interact with us. We happen to be located in the beautiful state of Maine. The town of Lisbon, is in the central part of the state of Maine. We sure have truly awesome and quite easily discernible seasons. Winter is relatively cold, Spring is what all Mainers love to enjoy, Summer is the best around, and Fall is when we are sorry to see Summer go, and Winter return…
If you wish to contact either myself, Seeing Hands Enterprises or Studio "C", you can try sending up a message using the form below.
I can be reached by email at roger@rogercusson.com.
You can also call or text me at 207-353-5007.
The awesome and way-cool Internet voice over IP program, Skype, is yet another excellent way to get in contact and communicate!
We hope that this day finds you well, and that you enjoy all that life has to offer. Thank you for visiting the site. If we can be of any assistance, please do let us know!