Welcome to The Life and Times of Roger Cusson!
Getting to know me! A bit about my life and what I'm all about!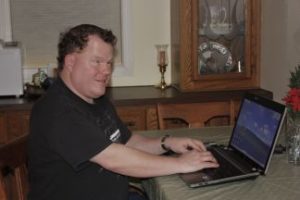 Welcome to my little space on The Web. Here, I will try my best to let folks know what Seeing Hands Enterprises is, what Studio "C" is, and write a little bit about my musical pursuits, such as playing drums for a Contemporary Christian music band, Channels of Blessings. Fisher Of Man is a song from our new album, please enjoy. You may purchase our new album and listen to more samples at Channels of Blessings – 7. You may also check us out on Facebook!
I also perform sound reinforcement duties for area churches and other musical entities. I have been playing drums for forty-two of my fifty-two years of being placed on this earth, and hope to be still 'rockin' for many more years. I have been an Audio Engineer for the past thirty-two years, and very much enjoy making mixes really come to life with all of this new digital technology that is out there before us.
Computer Support Services Anyone?
If you are ever finding yourself in need of computer training/technical support services, then please visit the Seeing Hands Enterprises webpage.
Want To Make Some Music?
If so, then please visit the Studio "C" webpage! Perhaps you would like to listen to some samples? Or how about some of my work on the V Drums?
NFB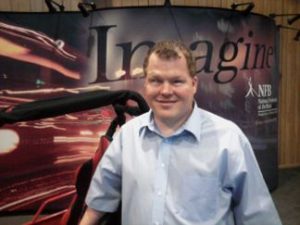 I am also an enthusiastic member and State of Maine Vice President of the National Federation of the Blind. If anyone is interested in the many positive developments that are happening with people with vision impairments, please take time to explore the NFB. If you would enjoy reading about what awesome things are happening in the State of Maine, in terms of what is going on in the Maine chapter of the NFB, please visit the National Federation of the Blind of Maine's page!
Roger Cusson, as part of a last-minute band, Dangerous Business, plays Old Time Rock And Roll at National Federation of the Blind of Maine's 2012 State Convention.
Sleeping, heck no!
On most Sundays, you can usually find me hanging out at Grace Community Church, either banging on those drums or twisting volume knobs, to make some good sound happen!
Getting in contact
If you are ever wishing to obtain either some
high-quality computer training and support services,
crank out a way-cool music recording project in the studio,
or needing some very tasteful drum/percussion options for a recording project or live performance,
then I would truly enjoy hearing from you.
LHS Class of '85 Reunion. Roger stealing the show with a knock out punch! The crowd goes wild!
For many years now, I have really wanted to put up a page about some of the things that I am currently involved in. I have made several small web pages about various parts of my life, however, until I had recently enrolled in a rather excellent HTML5 web page creation class, taught by the Cisco Academy for the Vision Impaired, I never thought that my words for The Life and Times of Roger Cusson would ever fully make it out to anyone on the Web!
Thank you so much for stopping by, and visiting. I sincerely hope that you have a very blessed day, and that life is serving up some fantastic pizza for you. More about my love of pizza, in the next section… You can also skip directly to my unscientific results page.
Finally, if you should happen to have a free moment, please consider signing my Guestbook. I would be very interested in what you have to say.